Quantitative Research – Case Studies
Surveykshan offers the entire range of quantitative Market Research methodologies including multi-lingual CATI surveys, Web Surveys and Face-to-Face Interviews.
Surveykshan experience in social research field across pan India & in neighbouring countries i.e. Bangladesh, Myanmar, Srilanka, Thailand and Nepal.
NFHS 2 and 3 in UP
Mother and child health care in the entire Orissa
DLHS 4 in Andaman
HIV/Aids awareness program across India
Family Planning across pan India
Quality of Life at Uttrakhand
Konkan Railway
Leprosy
TB Awareness Campaign
Swachh Pay Jal Yojna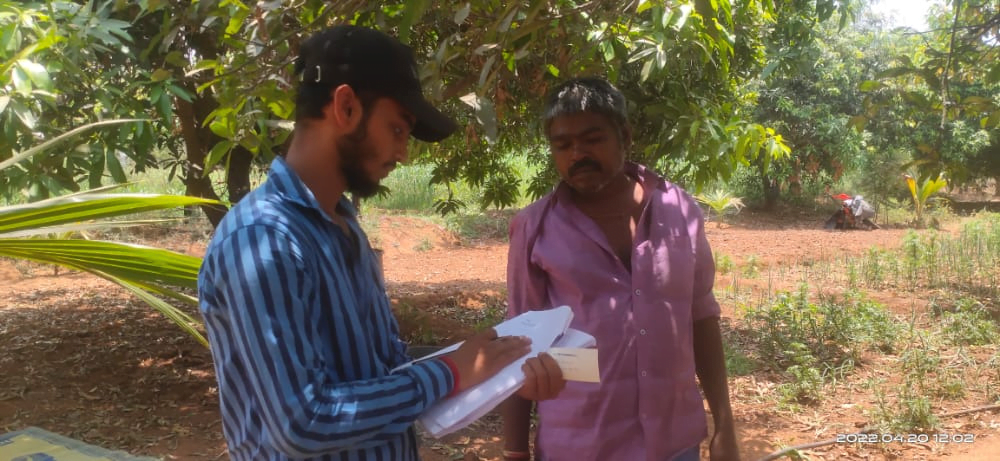 Survey of mango farmers in Telangana [2022]
The key objectives were to:
Survey conducted to understand the pre-harvest and post-harvest practices of mango farmers in 650 villages in Jangaon, Ranga Reddy, and Yadadri Bhuvanagiri districts of Telangana.
Extensive survey conducted with both Qualitative and Quantitative Survey questions.
Over 300 mango farmers interviewed during the course of the survey over the period of 1 month.
Advertising Effectiveness Tracking For A Leading Consumer Electronics Firm:
7,200 face-to-face interviews were conducted in 9 metro/tier 1 cities in India with decision makers in SEC A, B & C segments over 12 months.

The key objectives were to:
Track the impact of client TVCs and print advertising campaigns focusing specifically on metrics such as brand image and identity, brand preference, likelihood to purchase and willingness to pay.
Solicit feedback on the adverts in terms of brand and message recall and the overall attractiveness of the adverts.
Gather information on category parameters such as ownership, the share of wallet etc..
New product test for a leading FMCG firm:
800 face-to-face interviews were conducted with working women and housewives from the SEC A & B segment in three metro cities and one mini-metro.

The key objectives were to:
Gather feedback on the quality and efficacy of a new 'hair color neutralizer' after allowing the recruited respondents to use the product for 45 days.
Determine acceptance drivers and reactions to proposed SKUs and corresponding price points.
Develop an understanding of the key communication messages that will help induce trial and create differentiation for the product.
Market landscape for Electroplating Companies

:
50 telephonic interviews with electroplating companies in Thailand and Indonesia.


The key objectives were to:
To understand the overall market of the electroplating industry in Thailand and Indonesia
To evaluate the key market leaders and create their profiles
To understand the scope of outsourcing and exports in the electroplating sector
Let us help you in your research processes.
If you'd want our team to work with your team, head here: